Planning a student field trip?
Planning a Quebec City class field trip, school trip, educational tour, or student tour? Let Great Adventure Tours experienced staff plan all of your student travel needs.
A Quebec City, one of the most beautiful and historic cities on the North American Continent. A historic treasure which was declared a world heritage site by United Nations Educational, Scientific and Cultural Organization in 1985.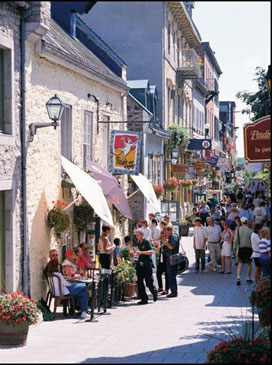 While touring Quebec City your class will take a fascinating walking tour of the only fortified city north of Mexico and visit the Musée du Fort for a historic re-creation of the six sieges of Quebec including the famous battle of the Plains of Abraham. Experience military lifestyle circa 1812 through interactive competitions and games during Le Soldat de la Tour activity.
Spectacular theme parks about the earth's ecosystems, science (Biodome, Botanical Gardens & Insectarium) or the St. Lawrence River offer a totally enchanting sensory experience for all of the members of your class trip.
Students learn about the history and experience the culture of the 350 year old city of Quebec City. Student Tours traditionally feature a city sightseeing tour, landmarks and tourist attractions such as Mont Royal, the Museum of Archaeology, Olympic Park/Tower, and the Quebec City Science Centre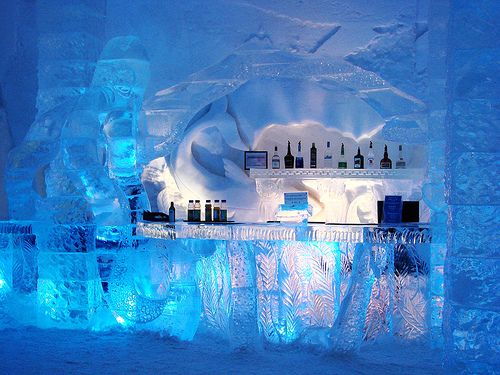 Customize your class itinerary to include the unforgettable Notre Dame Basilica, Mount Royal, île Sainte-Hélène and the downtown area.
Guided visit of the Ice Hotel Québec-Canada - Discover this unique ice and snow cathedral, a distinctive and incomparable experience that disappears every spring. Learn all about how the Hotel de Glace was created and what it's like to spend the night in an ice hotel.
Choose from a variety of entertaining activities, dinner at a Festin du Gouverneur (part of an interactive 18th Century feast accompanied with lively traditional musicians and exciting historical characters), or a dinner at a traditional Sugar Shack , Six Flag La Ronde Amusement Park, or dinner cruise on the St. Lawrence Seaway.
Don't forget a cablecar ride to the top of the Montmorency Falls, or perhaps a teen dance and cruise on the Saint Lawrence River, just a few of the activities your class may choose to do during their Quebec City Tour.
In the mist of Old Québec City, your students can visit Place d'Armes, Château Frontenac, a walk on La Rue du Trésor (Artist's Corner), a sound and light reconstruction of the principal military battles in history of Québec City at Québec Expérience 3D, the Citadelle (Québec City Fortifications), Notre - Dame de Québec Basilica, Place Royale, the Old Québec City Port, and these are only a few of the hundreds of places to visit.
Or add a little outdoor adventure to your trip.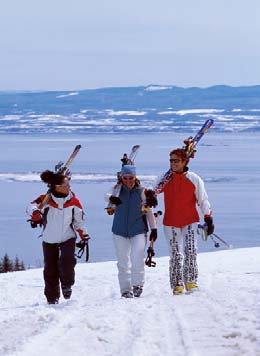 Dogsledding Excursion – Become one with winter: go on a dogsledding adventure! Before heading off, make friends with these magnificent animals who await only your signal to spring into action. Learn how to drive the sled yourself with the help of a professional guide, also known as a "musher".
Snowboarding & skiing at Stoneham or Mont Sainte-Anne Resorts - Fans of every kind of skiing, come take advantage of the exceptional conditions available in Québec! With an average annual snowfall of 3 m (10 ft.) from November to April, it's pure bliss!
Winter camping Experience – Spend a night in the forest in a Prospector's camp or an Igloo! Fully equipped, these two types of camps will keep you warm and will make you see Québec's winters from a new point of view.
A Quebec City Tour allows your student to experience the city where the Old World meets the New World, filled with history, culture, and a true French flavor.